Wheel of Letters
With the Wheel of Letters, you can spin a wheel that contains alphabet letters from A to Z. The Letter Picker Wheel will then randomly select a letter from the wheel. To start spinning, simply tap the Letter Wheel.
You can customize your experience by changing the settings to exclude certain letters from the wheel, or by selecting a different alphabet or custom letter set. You can also adjust the wheel's colors, duration, and logo to suit your preferences.
Random Letter Generator Wheel
Tap the wheel to start the wheel spin.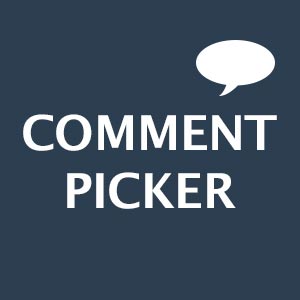 Draw details
Number of letters
Draw date
By commentpicker.com
How to pick a random letter?
You can pick a random letter by spinning a wheel in the following steps:
Select alphabet & letters.
Select wheel settings.
Spin wheel of letters.
What is a Letter Picker Wheel?
A Letter Picker Wheel is a wheel with alfabet letters from A to Z. You can pick a random letter by spinning the wheel of letters. You can exclude letters, choose different alphabets or add a custom letter set, remove letter from wheel after it's chosen and customize the letter wheel.
The wheel of letters can be used for teachers in the classroom, letter games, learning new alphabet letters or to pick a random name by start letter.
Letter Generator Wheel
We support 30 different alphabets in our Letter Generator Wheel. Below an example of Arabic Alphabet Wheel with all Arabic letters: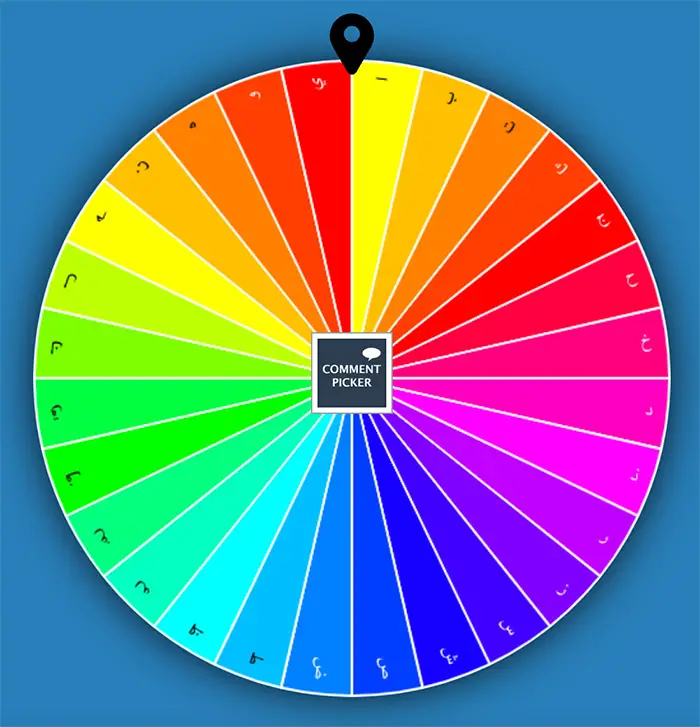 Do you have any feedback on our Random Letter Generator Wheel of do you want extra features or alphabets. Please send us a message via Facebook or Instagram.
Fun letter game
A fun game that can be done with your friends or family using the wheel of letters:
Choose any subject of the letter game, e.g. food, animals, birds, countries or cities.
Choose a time limit on which you can come up with a word, e.g. 1, 2 or 5 minutes.
Choose who begins the game, you can use our Random Name Picker.
Spin the letter wheel and pick a random letter.
Name a word that begins with the random letter.
If you have come up with a word in the time limit, the next player will spin the letter wheel.
Can't think of a word within the time limit, you loose.
Alternative: you can also pick one random letter and select all words with this beginletter.
Where are you using the random letter picker app for? Please let us know.
Frequently Asked Questions
You can find answers of frequently asked questions about our tool in the list below. Is your specific question not in the list? Please send us a message via Facebook or Instagram.
The Wheel of Letters is free to use without any limits.
The Letter Picker Wheel initially includes all 26 alphabet letters from a to z, but users can customize the set of letters by accessing the letter wheel settings. From there, you can exclude one or more letters from the default set or choose a completely different alphabet or custom set of letters. This feature allows for greater flexibility in selecting specific sets of letters for different purposes, such as creating a wheel with only consonants or a wheel with only vowels.
The Letter Picker Wheel uses a special technique called a pseudo-random number generator (PRNG) to choose a random letter. This works by using the current time to start a sequence of random numbers. Each time you spin the wheel, a new number is generated which corresponds to a letter on the wheel. This way, the Letter Picker Wheel can choose a random letter quickly and easily, without needing to rely on true randomness.
The Random Letter Generator Wheel supports a wide range of alphabets, including:
English / Latin alphabet (a-z).
Spanish alphabet.
Italian alphabet.
Norwegian alphabet.
German alphabet.
Swedish alphabet.
Finnish alphabet.
Turkish alphabet.
Polish alphabet.
Portuguese alphabet.
Romanian alphabet.
Hungarian alphabet.
Czech alphabet.
Slovenian alphabet.
Slovak alphabet.
Bulgarian alphabet.
Serbian alphabet.
Croatian alphabet.
Cyrillic alphabet.
Greek alphabet.
Hebrew alphabet.
Arabic alphabet.
Devanagari alphabet.
Chinese alphabet.
Japanese alphabet (Hiragana).
Japanese alphabet (Katakana).
Korean alphabet.
Vietnamese alphabet.
Thai alphabet.