Name Picker
Name Picker is an easy-to-use online tool to draw a random name from a list of names. You can select a name by spinning a wheel or instantly pick a winner.
You can select multiple names at once in the raffle generator, up to 10 names per draw.
To start, add your list of names and raffle settings in the Random Picker settings, and spin the wheel or start raffle to draw names.
Pick a Winner at Random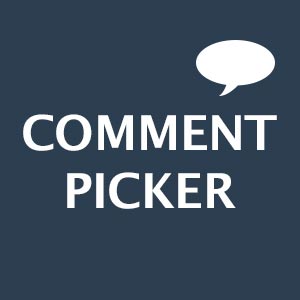 Draw details
Number of names
Draw date
By commentpicker.com
How to draw a random name?
Draw a random name from a list of names in the following steps:
Add a list of names.
Choose raffle and results settings.
Start raffle or spin wheel to pick a random name.
Save results and share winner.
What is Random Name Picker?
Random Name Picker is a free online tool that allows users to randomly select a name or multiple names from a given list of names. You can now also spin a wheel to select a name at random.
You can use the random name selector for any raffle, contest or giveaway. The tool is also very useful for friends and families to decide who should start or by teachers to select random student in the classroom.
Any suggestions or feedback to make the Name Picker app even better? Please let us know via Facebook or Instagram.
Save & share Name Picker results
We have a feature to save the results of your raffle and create a certificate page. You can create one by using the share buttons below the draw details after the raffle is finished. You can share the result page with a unique link. The certificate contains the following information:
Name of winner(s).
Number of names.
Draw date.
Example of a certificate with results of a name picker draw: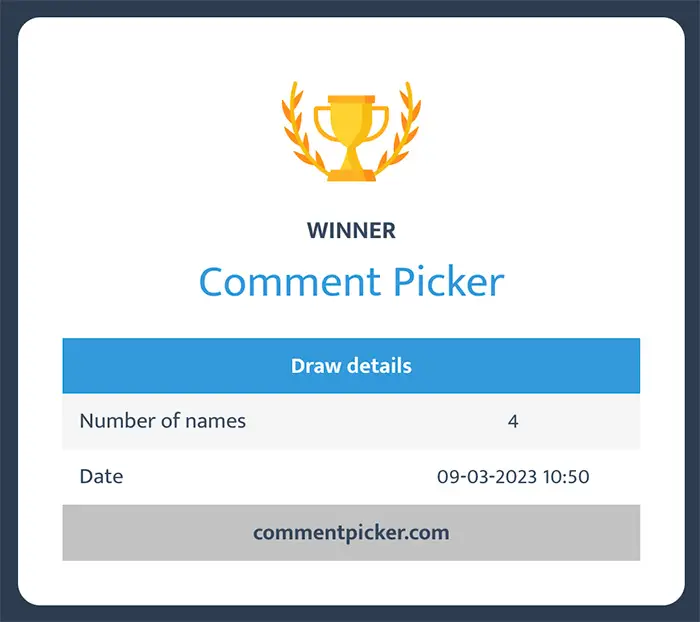 Results are stored for at least 3 months.
Randomly Pick Contest Winners
This tool can be very useful to choose random winners for your online contest. Get all the names of the participants that entered the contest and which comply with the rules of your contest or giveaway.
Enter all entries in the tool, select draw settings and start raffle to pick a random winner for your contest. Don't forget contact the winner and share the results via social media.
You can also use one of our Comment Picker tools to get all names and entries automatically for Facebook, Instagram, Twitter, Reddit, Reddit or YouTube.
For what kind of contests or giveaways do you choose a winner with our Name Picker tool?
Name Picker Wheel
Explore our selection of Name Picker Wheels, each with its own distinctive color palette, fonts, line colors, and pin colors. With our flexible customization options, it's easy to craft a name picker wheel that reflects your style and preferences.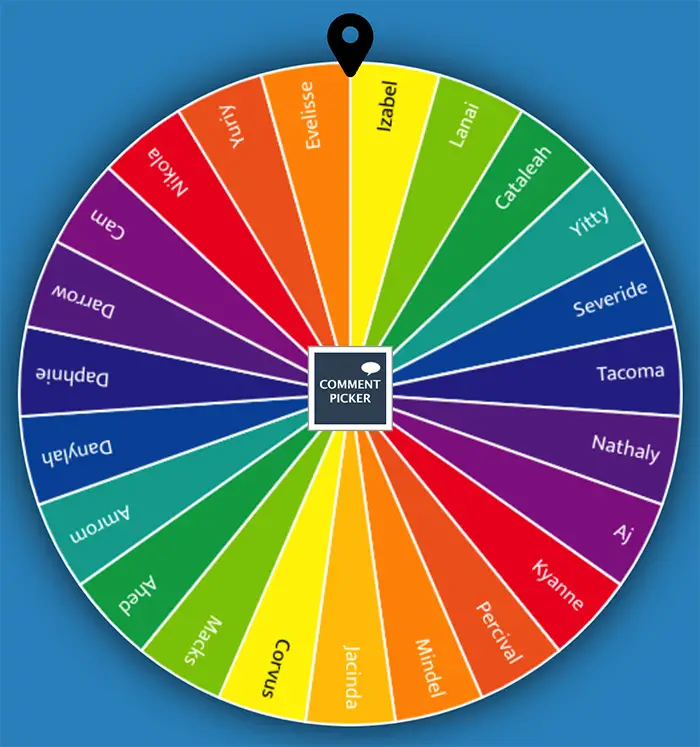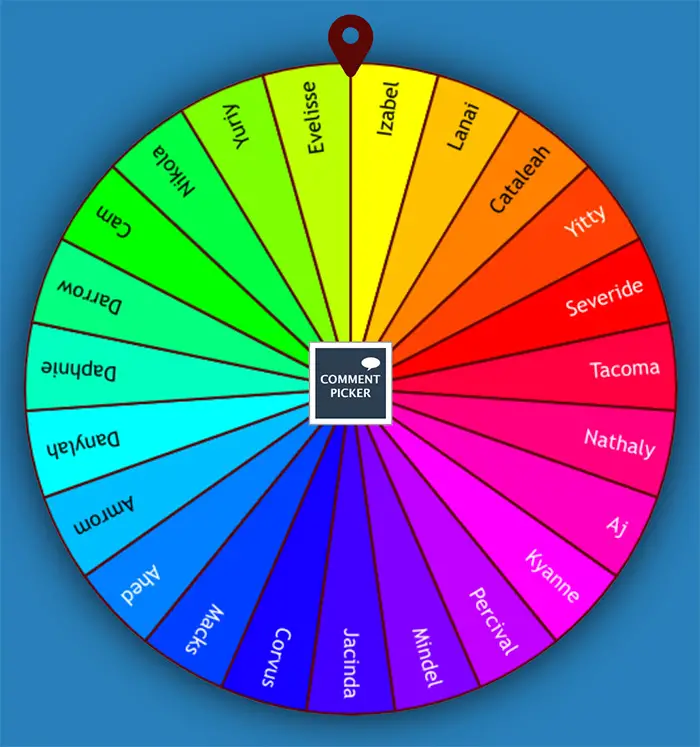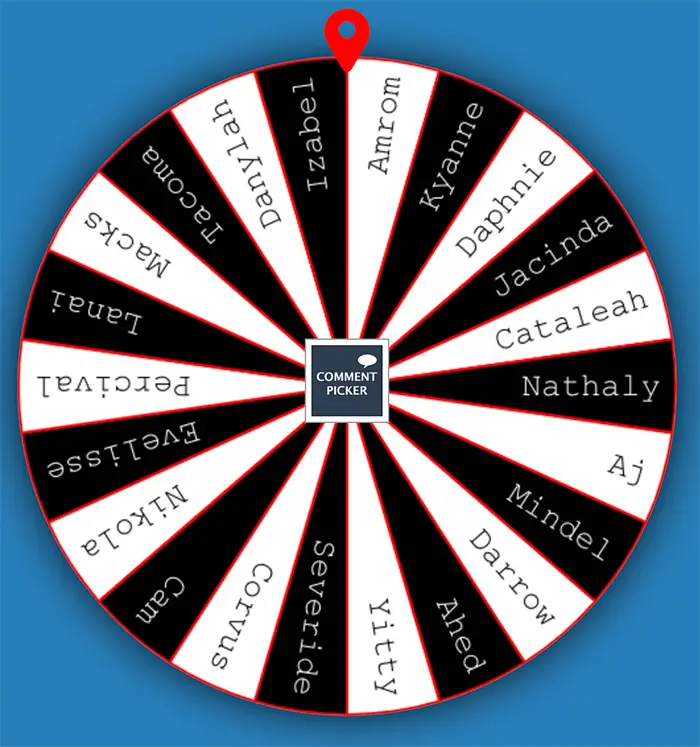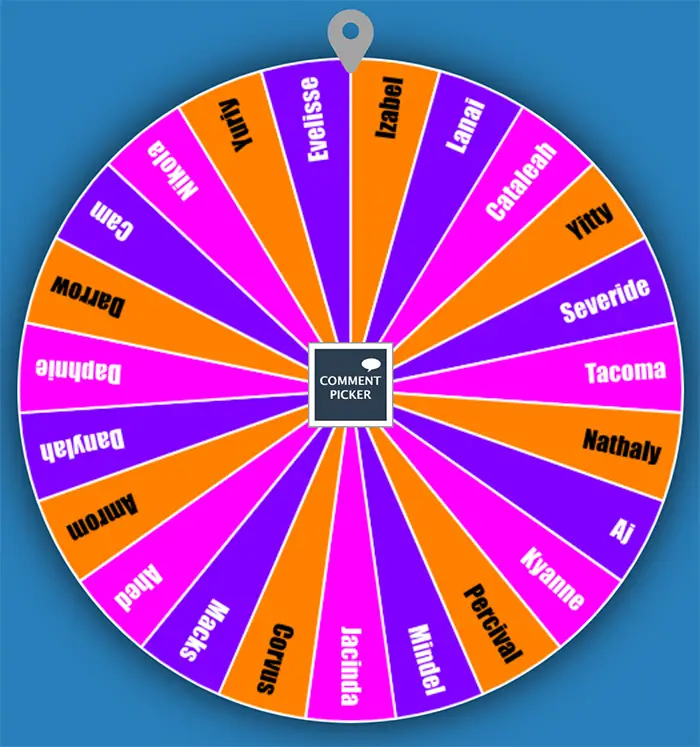 Random Picker
Random Picker is a free tool that lets you randomly draw a name as the winner of a contest, giveaway, promotion, or lottery. It can also be used to randomly select a name or item from any list. The tool supports various types of lists, including names, teams, emails, numbers, songs, usernames, and more.
We've added some settings that allow you to customize your draw according to your preferences.
Number of winners
Using this option, you can select multiple random names simultaneously, up to a maximum of 10 winners per draw. Each name can only be selected once in a single draw. If you want a name to have the chance to win multiple times, select one winner at a time and use the 'Pick Another Name' button to draw again.
Note: When using a wheel of names to draw a name, the number of winners is always set to 1.
Remove winner from list of names after draw
Enabling this filter will remove the winner(s) from the list or wheel after they have been randomly selected for the raffle. This can be especially useful when selecting more than 10 names or drawing names one by one, as it ensures that no name is chosen twice.
How to use the Random Name Picker?
Learn how to use our Name Picker app to pick a random name by watching our how-to video.
Frequently Asked Questions
You can find answers of frequently asked questions about our tool in the list below. Is your specific question not in the list? Please send us a message via Facebook or Instagram.
The Random Name Picker is completely free to use, and there are no limits on the number of times you can use it or the number of names you can enter. You can use our tool for a variety of purposes, such as selecting winners for contests, raffles, or giveaways, or simply for fun games and activities.
Name Picker allows you to enter an unlimited number of names. However, for optimal readability when using a Name Picker Wheel, we recommend keeping the number of names to 100 or fewer.
When you use the Random Name Picker, we don't store any results by default. Only if you create a result page, we store the outcome of the raffle, which includes the name of the winner(s), the total number of names, and the date of the draw.
Additionally, a certificate is generated to acknowledge the winners of the raffle. This way, you can rest assured that your information is kept secure and confidential.
In the Random Name Picker, you can draw up to 10 names at once for a single raffle. If you need to select more winners, you can use the 'Pick Another Name' button to choose additional names.
This button becomes visible after you have drawn the initial names. If you are using the name wheel, you can only select one name at a time. We hope this makes it easy and convenient for you to select the right number of winners for your needs.
The Name Picker lets you save multiple lists of names locally on your device for later use. Simply name your list and press 'Save'. These saved lists can be accessed and used for any raffle or selection process, but only on the device where they were saved.
Absolutely! Our Name Picker also includes a Name Picker Wheel that you can use to draw a winner by spinning the wheel. Simply select the 'Wheel of Names' animation in the draw settings to create your customized wheel. With the Name Picker Wheel, you can create an interactive and fun way to select a winner from your list of names.